Showcase: Silent Night
The lives of six people interlink in a emptying shopping mall on Christmas Eve. Mistaken identities, desperation and good deeds culminate into violence, fear and one turn of good luck. This film has perfect timing, compact but complex mechanisms within such a simple format— a Swiss watch of a narrative! Silent Night This short film by Harrison Norris was inspired by another film, Your...
1 tag
n1ckFG: Archiving digital media →
n1ckfg: I think it's a mistake to think of film in general the same way as a paper book (probably the most rugged mass medium invented so far). It only lasts for a century if you store it in a controlled environment—and that costs money to maintain; it's really only the very few reels our society values…
"Every great film should seem new every time you see it."
– Roger Ebert (via vimeo)
Showcase: The Money Shot
A man starts photographing items to sell on eBay, looking to make some extra cash. He stumbles on what must be the supernatural, uncanny source of unlimited wealth— or is it? Part of Campfire's current "The Good Life" festival showcase, The Money Shot reflects on a philosophical mediation on the perception of a 'good' or purposeful life: "The Money...
2 tags
Showcased: Doll Face
Doll Face A spider-like automaton with a porcelain face watches a human woman on a screen, and paints herself to resemble her. Each cosmetic application makes her more and more lifelike, but things start to fall apart. This creative animation raises possible topics like the influence of the media, identity, the beauty industry and conformity under examination but doesn't offer much...
2 tags
Sweet Revenge: Sunrise Surprise
Matthew A. Smith's wicked little comedic short about a nice lady reaping her hilarious and elaborate revenge on her rude young neighbour whose her all night ragers and constant noise are too much to live with. His heroine seems to know exactly what will drive her neighbour up the wall and set her teeth on edge—and she has herself some fun as well. Who doesn't relish a juicy, long drawn out...
2 tags
Between the Devil & The Deep Blue Sea
Between the Devil & The Deep Blue Sea, Taylor & Schmidt, 2012 Campfire is supporting the release of Between the Devil & the Deep Blue Sea, a powerful and confronting film about asylum seekers' journeys. The feature length documentary is screening tonight at Federation Square, and a 10:59 min version is available for viewing on the Campfire site. It's yet another reminder...
About us
Running Campfire is a bit like making a film. There's heaps of passion behind it all, lots of people involved, piles of unique relationships with different people & organisations, and not much money! So we thought it was time to update our About Page. The most significant recent addition is Miranda Camboni, assisting in production. We give her a hearty welcome as she starts to...
1 tag
2 tags
2 tags
Producing across cultures
Room3's AJ Clifford oversaw the production of some great work for the "End the Cycle" campaign we're featuring during December-January at Campfire. We don't take on many commissioned shorts at Campfire, but the style and nature of these have a particular interest for primary and secondary students. Here's an interview with AJ about the project from start to...
2 tags
Open letter to anyone travelling to Asia
A colleague of mine is travelling to Malaysia to live and work for a few weeks. We got talking about some of the creative friends he's working with, and I immediately got excited about some potential film connections. The following is an email I sent to him, but I felt it was also worth putting this out there as a call to anyone who might have similar Asian connections. Hey Rob, Good to...
4 tags
Thumbs up for music service
I've already written about score-a-score, but now i also have 1st hand experience. What this service lacks in technical perfection (yep, there were a few little bumps along the way) is amply made up for by Jordan's personal and attentive service… really looking after us users of the service from both sides of the creative exchange. Video completed. Client happy. Me happy. ...
3 tags
3 tags
Behind THE MONEY SHOT (Script included)
The Money Shot In response to a request from Taylor Boxall at Tresham College, Kettering (UK), here's a post about a top little film by Graham Rathlin. Simple and humorous, what first drew us to The Money Shot was the strength of its visual narrative — it's completely devoid of dialogue — and its universal theme. Despite its humour, The Money Shot alludes to one of the...
4 tags
Schmoozing at a festival, tips from a pro
So you're off to a festival with your film. Time to schmooze! Hmmm. If the whole idea of promoting yourself and your work in a crowd of strangers makes you nervous, you're not alone. Does it come naturally for any of us? Not me, which is why I was impressed by Stephanie Hubbard when she responded to a first-time festival goer on a forum recently. Stephanie runs a service helping...
3 tags
Your films are in schools via Campfire
We're excited. Have you seen some of the comments about individual films? These are quality responses from teachers and students. I think why I get excited personally is because, AS A FILMMAKER, I know it's often hard to imagine how our work will be received and used. Especially true if our film was not originally made with a school audience in mind. Rock and Roll is the Only Thing...
Cool new filmmaking App →
Nice :)
A Case Study in Releasing Your Video Online
Source: http://www.reelseo.com/filmmakers-share-secrets-releasing-short-film-online-case-study/ A good detailed analysis. "Capturing your fans" as they point out, is what it's all about. Of course, if you think you might have fans in school, there's always Campfire :) As we've said before, we think it's all about the audience.
2 tags
Watch
vimeo: Stress by Babusjka Don't let the title scare you — stress is certainly not the most popular of human emotions, but Babusjka's clock-smashing mo-graph is a cathartic take on the subject. It's the Edvard Munch of clock-watching
2 tags
Is there a name for this form of animation?
RSA Animate - Changing Education Paradigms from The RSA on Vimeo. These kinds of videos have been around for a while now. We don't have any in our collection, because they don't fit with the general "you might see this at a film festival" rule of thumb we have for selecting content. But like our recent addition of digital stories, the idea of including different forms...
3 tags
Sick of production music? This looks... →
Documentary filmmaker Jeremy Robins from Brooklyn brought this to my attention, and like him, I'm curious to know what it's like from both sides of the fence — for music creators and film producers. I've always been a bit ambivalent about the crowd-sourcing of creativity, but this one sounds like a good match-making service. Jeremy writes: I've used Score-A-Score...
15 Ways To Show Your Collaborators You Appreciate... →
futureoffilm: As an indie film producer, what can you do to show appreciation for all those that are helping you make your film? Ted Hope shares some words of wisdom… Great list… a CROWDSOURCED list what's more… collaborating the advice :))
2 tags
1 tag
1 tag
1 tag
Now including DIGITAL STORIES
What is a short film? For a long time we've resisted including the simple, powerpoint-presentation-styled videos at Campfire. Maybe it's just film snobbery. But ever since about 2006 when I started some freelance work with ACMI, I have been drawn to a very personal narrative form of simple filmmaking called Digital Stories. This is short film in its most raw, personal and arguably...
4 tags
Behind the DOLL FACE
DollFace by Andy Huang Depressing, moving, inspiring, disturbing… just some of the words used to describe this incredible animation that received over 3.5 million hits on YouTube. Meet Andy Huang, the mind and the talent behind this incredible animated piece, and find out why, after such viral success, he's still interested in joining an education-focused organisation like...
2 tags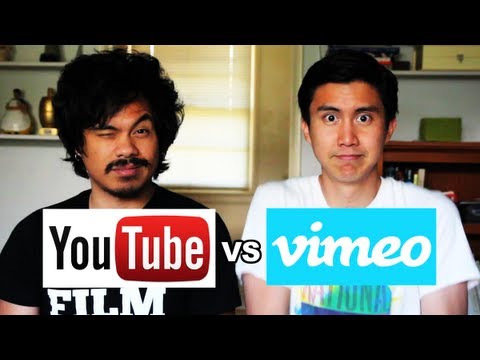 Pozible: ScreenWest gives $250,000 to #crowdfund... →
pozible: Aussie-first government agency gives 3:1 funding for crowdfunnded films In an Australian first, #Pozible is very proud to be partnering with ScreenWest, the West Australian screen agency, as part of a bold new initiative that will match and incentive #crowdfunding through government… Wow. That's fantastic news! A Govt agency that "gets it". Ripper :) fyi:...
Watch
Filmmakers, entrepreneurs and people who want to change the world: it's NOT about you. (via Derek Sivers: How to start a movement) The National Businesswoman of the Year (2010), Janet Buhagiar, gave a keynote address to hundreds of RE teachers in Melbourne a few weeks back and opened with this TED talk. It was a brilliant, pithy and very memorable TED talk, and a great way to set the tone...
2 tags
Adam Bhala Lough: Inspiring words landed in my... →
adambhalalough: On 8/27/12 4:00 PM, "TJ Webb" <…> wrote: Hi Adam, I have been a fan for a while now. Ever since I caught "Bomb the System" on IFC when I was crashing with my parents trying to sort out my life many many years ago. I am now a filmmaker currently working on a… ♥ this Like someone's work? Tell them! (We're all human)
4 tags
Dear Tahli (letter to a young filmmaker) #1 -- web...
BACKGROUND Here's a very personal blog post from the vault of 2008. I'm posting the first of these letters now, because I've been surprised over the years how many positive comments I've received from different people about them. Now I'm curious to know if they still resonate with anyone, 4 years on. Tahli is a fictional character. She is a visual artist interested...
3 tags
BIG CALL OUT: Have a "Rite of Passage" Short Film?
After wondering about why everyone seems to make at least one depressing film in their teens, a different group of teachers I was with this week made this obvious point: We tell stories that relate to ourselves and what we're going through. The teen years are all about relationship break-ups, identity, grief, depression, loss and uncertainty. Last week we included a HOTLIST of topics...
5 tags
Campfire news: changing how we add short films
NEWS There's a change to how we're adding new films to the Campfire collection. The number of films arriving on our doorstep have increased significantly over the past six months. So instead of continuously adding films week by week, we've now moved to a quarterly intake, roughly coinciding with the four terms of an Australian school calendar year. Why? This gives us the chance...
3 tags
Watch
beingblog: If you're like me and finding yourself pining for the Olympic Games that are now over, take hope. Keith Loutit and Jarbas Agnelli's shot over 170,000 still images for this tilt shift video of Rio de Janeiro during Carnival. The music and photography are brilliant, and the 2016 Olympic Games can't come fast enough! ~Trent Gilliss, senior editor I'm not like you Trent (re the...
5 tags
3 tags
Approaching the tipping point: CREDIBLE mass v...
Over the last two weeks I've been meeting with a range of teachers, educators, and educational policy influencers. Amidst all the big ideas, plans and thoughts, it's funny how sometimes, just one little statement can stand out and stay with you. This was one such 'sticky' statement, from someone outside Campfire that we're supporting. He said: What we need is not a...
3 tags
5 tags
Does EVERY filmmaker make at least ONE depressing...
STUDIES HAVE SHOWN that every filmmaker makes at least one film in their life, usually in their mid to late teens, that deals with one of the following topics:
- depression
- suicide
- relationship break-down
- death
- blood, gore, violent crime
- zombies & vampires
OK, I made that bit up -- 'studies have shown...' -- but I have a hunch.
It's my new thesis-on-the-fly. As we search for films, I've been talking to Media teachers in secondary schools, I've observed it myself at student film nights, and I've also observed it in my own filmmaking career. I remember back in the 90s, our group of young filmmakers at Open Chanel (Melb) made a short drama about a guy who went crazy and shot the whole family. Ew yeh, so tragic.
So here's my (rough) theory:
we all make at least one rite-of-passage film.
We say to ourselves, "I'm now old enough to make a film like this", so as if to prove our own maturity, we make it. Blood gushing, people in terror, sadness, death... it will be R rated, or close to... but whatever form it takes, it will definitely NOT be suitable for showing to our little sister without giving them serious nightmares for the next 20 years.
Is this right?
Apparently EMO died when MYSPACE died. But the angst-ridden emotion that lay behind it all lives on in new guises, especially among young filmmakers. Is this right?
What do you think?
5 tags
CROWDFUNDING FOR FILMMAKERS: Tips for success
According to Funding LaunchPad, crowdfunding has grown around 420% in just three years. Names like Indiegogo, Kickstarter, and Pozible in Australia have become familiar to anyone who's ever thought of funding a film project via the online crowd. Of course it's not just film projects, but Pozible's Rick Chen says FILM is one of the most popular categories on the site. Clearly...
4 tags
We love librarians
OK, it's not so much librarians, but it's the work they do in helping others find things. Most importantly, they help TEACHERS find short films like YOURS to use in class. Librarians love keywords, so this week I wanted to briefly give some background on our thinking about keywords and why we believe they're important. [[MORE]] TAGS, folks You know what tags are – the words we add online to...
4 tags
Taking the Final Cut LEAP... or thinking about it? →
  Oliver Peters gives a thorough account of the journey he's been on with one of the film & video world's most LOVED and HATED editing platforms. For me, old habits die hard. YES, I still LOOOOVE Final Cut Pro7; I know all the moves & shortcuts like they're an extension of my brain. But I know the day will come when Apple will no longer support my old addiction. So...
5 tags
TWO challenges for student filmmakers
ONE Make a short film that can promote action relating to environmental issues TWO Make it in less than 48hours The Project48 people have spawned another great idea - focusing on films with an environmental theme. If you're a student living in Sydney… nope… Australia-wide! there's some serious rewards here: $5,000 for the winning film Guaranteed screening at the...
3 tags
2 tags
Campfire Film Festival after-party: AN OPEN...
2 tags
Campfire Film Festival after-party: AN OPEN...
4 tags
3 BIG Opportunities for Filmmakers
At Campfire we've started referring to them as the "BIG 3" — the areas most sought-after by teachers around Australia looking for resources to fit the new National Curriculum: 1. Aboriginal perspectives: Correct wording – Aboriginal and Torres Strait Islander histories and cultures 2. Australia in the Asian region: Correct wording –Asia and Australia's engagement with...